"Measure twice, cut once"
I really don't like old sayings, but, in this case it works.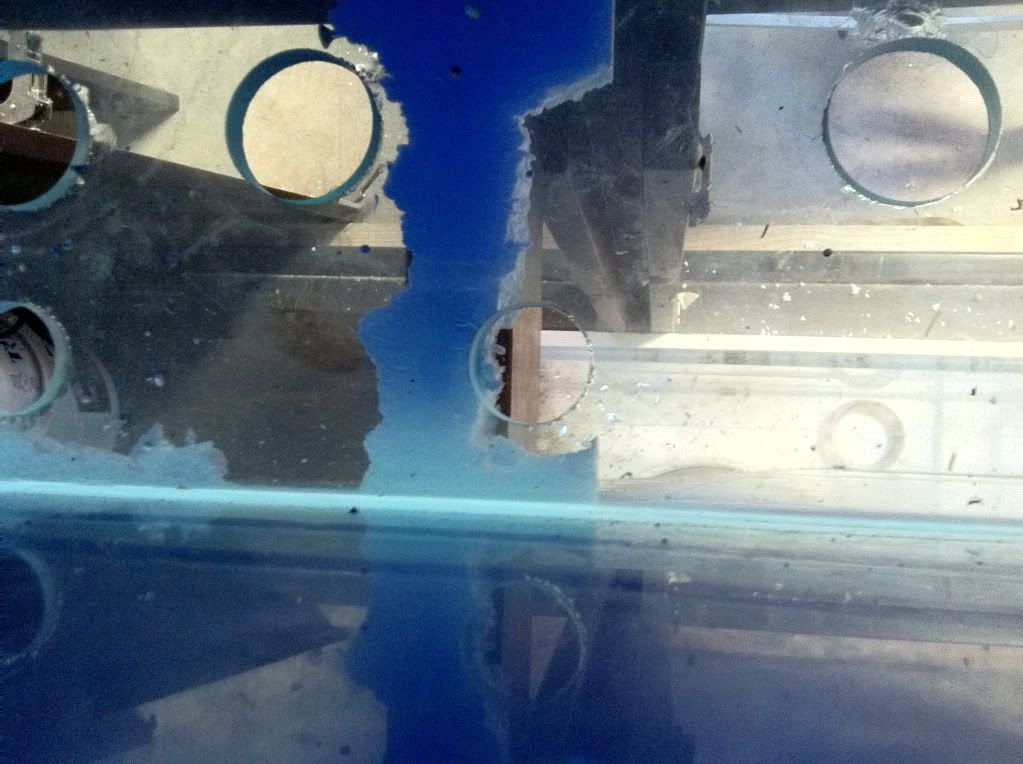 Over tank has a glass overflow and 7 holes drilled 4 outlets and 3 returns.
You can drill tanks your self but I REALLY do not recommend it - get the guy!
Our tank is "used" in that it came from my house. To get the tank into the new "In Wall" situation we actually used over old stand which we simply turned around to say money and effort.
The only (obvious) problem with doing this was one of the braces was not centered and happened to cover the centre return. To make life easy we cut a piece of glass and siliconed it into place!
Filter socks are an excellent idea.
Our Filter Socks are 200 micron mechanical filter that help remove everything (snails, rocks, detritus) from the water column before it goes into the Miracle Mud Bed or hits a pump and gets minced into millions of super tiny bits. Easy to clean, just turn them inside out and throw them into the washing machine (WARNING - Only do this when the wife is not in the building - WARNING) then hang them on the clothes line for a couple of days in the sun to remove any chlorine.
Filters socks come in 4 or 7 inch with either a plastic ring or draw string top.
Plumbing Tips
1) Measure twice, cut once.
2) Use pressure pipe -  it's easier than you think.  Ribbed pipe cuts flow and traps detritus. Clear pipe does not go around corners, and cheap clear hose goes brittle.
3) To cut down on noise however connect your return pumps to PVC with a small piece of Clear pipe.
4) Use double union ball valves. They can be replaced if necessary and can be cleaned. (salt water fouls taps) PLEASE remember when buying ball valves if they are the cheap red handle valves, they WILL break. Also you can adjust the strain on the tap on good ball valves!
5) Vibration of pipes hitting on timber or other pipes equals noise, so uses silicon or small rubber bits to stop this.
6) Try and use two 45 elbows (we could not in this case due to the tightness of the system
7) Make sure if the power turns off your sump does not over flow through back flow. TEST THIS BEFORE YOU COMMISSION YOUR TANK.
Call the guy to drill your tank.
Next Miracle Mud…
Tags:
Filter Socks
,
Miracle Mud
July 13, 2011 - 9:19 AM